The Completion of the Second Stage Karst Hydrogeology Supplementary Survey and Water Inflow Forecast
[ Source:(Source: the Institute of Karst Geology CAGS) ]
[ 12-24-2014 ]
The Institute of Karst Geology CAGS has completed the second stage of overseas hydrogeology survey project Karst Hydrogeology Supplementary Survey and Water Inflow Forecast of SICOMINES Cu-Co Deposit in Congo which lasted from July 31 to August 30, 2013 and returned safe and sound.

The second stage includes installation and trial run of 20 pieces of water level monitoring equipment, geological survey of 10.05 kilometers, geological section of 1.01 kilometers, survey of 9 landslide masses (including unstable slopes) and 8 spring spots (groups), and collection of 11 rock samples.

Project team optimized tracer experiment design according to status quo of current groundwater flow field and field work at the first stage, obtained a large amount of hydrogeololgical information for further study by establishing 3D monitoring network of hydrogeololgy in mine site with advanced underground water level automatic monitors, rain gauges, etc., and developed a underground water monitoring system based on ACCESS and Visual Basic platform, which makes hydrogeololgical research of mine site and decision-making easier. After survey of spring spots, unstable slopes, and landslides, the team determined spring sources, analyzed causes and harm of unstable slopes and landslides, delineated unstable area and put forward suggestion on monitoring, providing basis for evaluation of drainage effect, safeguard of personnel and equipment. With comprehensive analysis of hydrogeololgical dynamic observation data, formation, lithology, and structure data, the team delineated northeastern and northern boundaries of mining area and found NW-trending, NE-trending, and near EW-trending strong runoff zones, providing basis for placement of un-watering holes. Thus, the team suggested an un-watering design to place 2 adits, 2 inclined shafts, and 13 un-watering holes. Combination of adits and un-watering holes acts as both drain holes and vent holes. The design can greatly reduce engineering investment and make mining easier.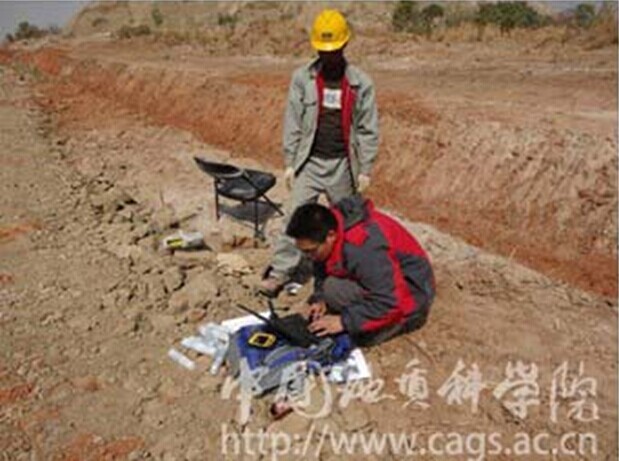 Installation and trial run of automatic monitors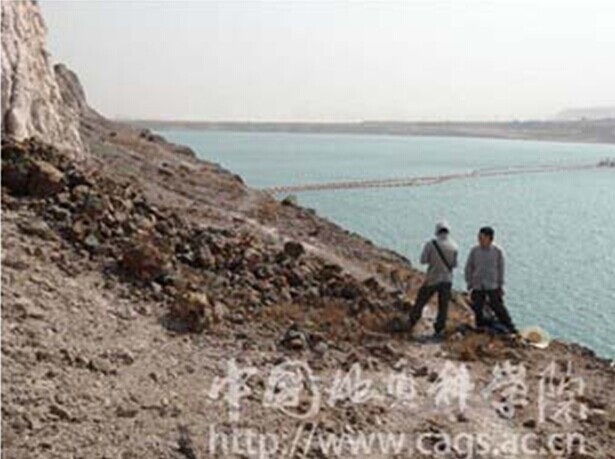 Geological section and route survey